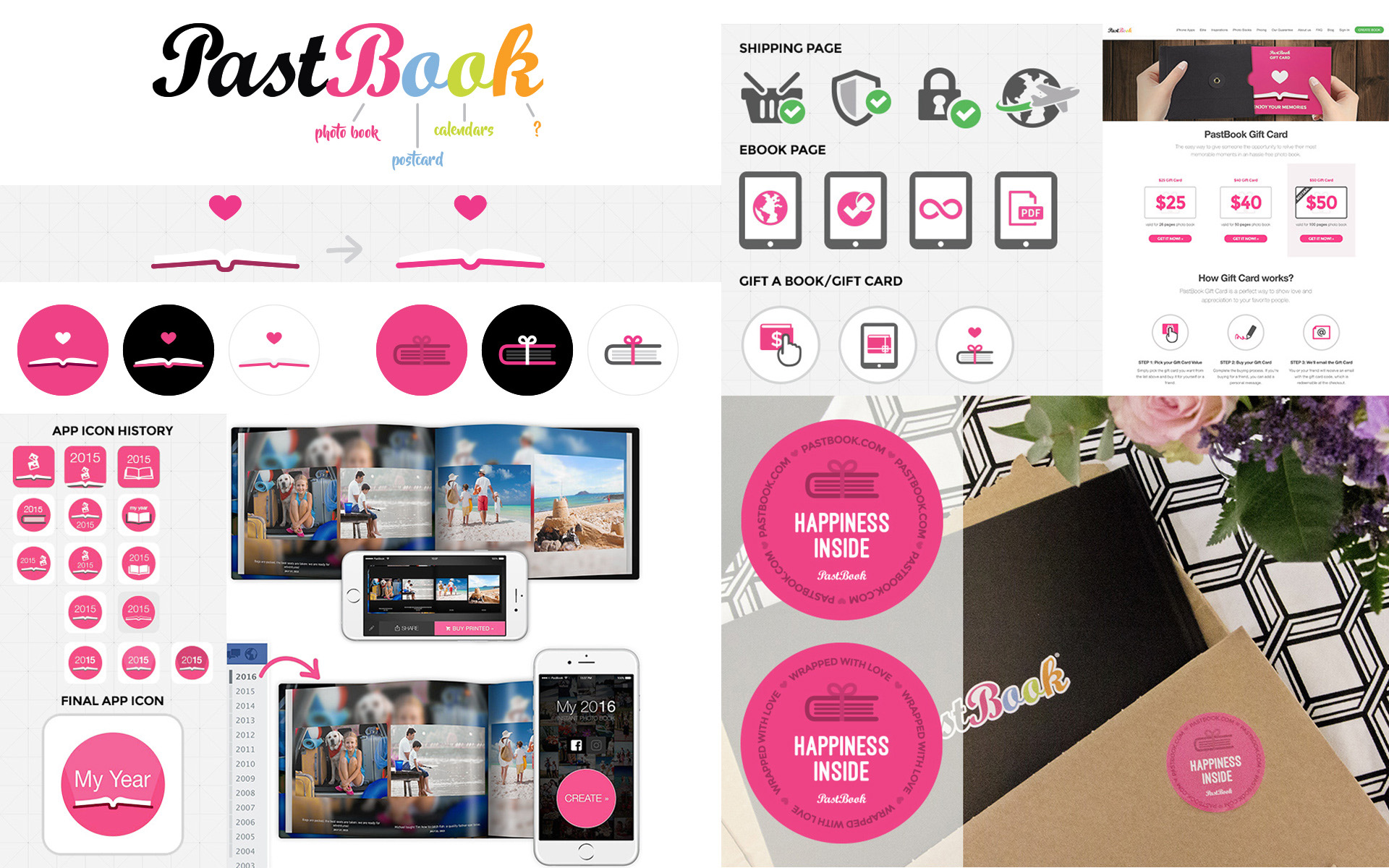 Purpose
Create a cohesive brand image in line with the registered trademark.
Research
Know the product functionality and placement, but also be aware of competitors
Design
Create a custom design that can be associated to the brand and its values.
---
Project Details
Client:

PastBook

Date:

2015/2017
The first challenge on building PastBook brand identity was the registered trademark on logo (font and colors), instead of working on a blank canvas there were clear boundaries that needed to be kept.
Pastbook AI is what makes this company stand up from the competitors, by allowing the user to create a digital preview of their product 30 seconds in a totally automated way.
Their main product are photo books, with a plan on expanding into postcard and calendars, and maybe a framed product, in the upcoming years therefore each color will decline a specific product line.
PastBook mission is the customer happiness, and this is what the heart symbolize, the passion of the team to deliver a product that will bring joy and help people to preserve their most precious memories.
The book is a way to remember the effortless creation of their photo book, since when you're waiting to see the photo book preview a loading animation shows all the pictures flowing towards the bottom of the screen in an open book.
note: the iconography evolved with time from the first draft made in 2015.