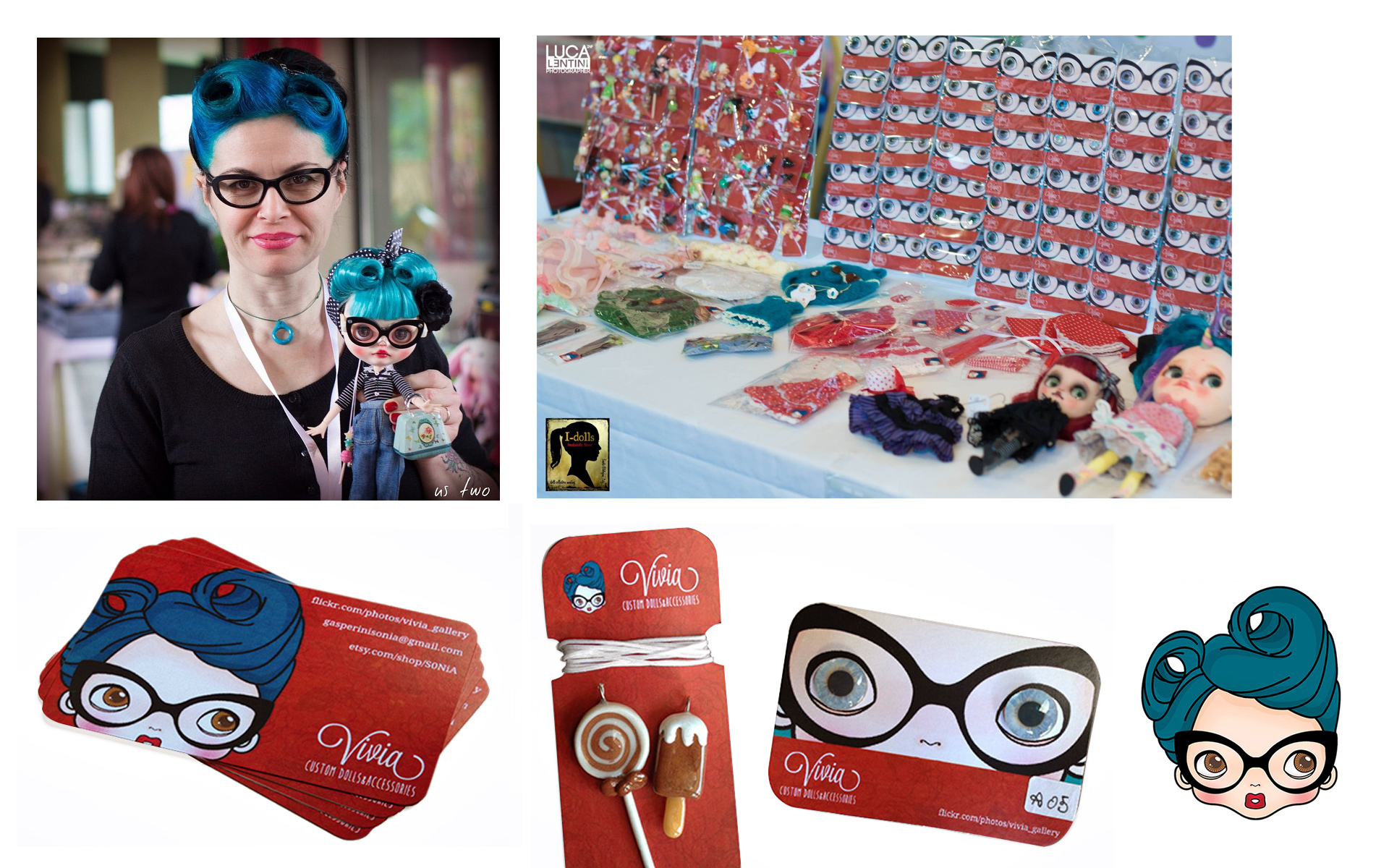 Purpose
Brand identity (logo, business card, packaging design)
Target
A niche market of doll collectors
Design
Illustrative but versatile, it's fun and original, very distinguishable.
---
Project Details
Client:

Sonia (Vivia - Custom dolls&acessories)

Date:

2013
Sonia daily ahestetic can be defined as rockabilly, a subculture with clear reminds to the 50s, this makes her quite recognisable in her niche hobby market.
Mother of two and seasonal worker she found a way to supplement her income creating accessories for dolls (Blythe).
The logo I designed for her is a illustrative version of herself, being her customer used to see her at the local fairs, it was the simplest way to make her brand instantly recognisable.